Our Vision
PNS Networks has been continuously strengthening its integrated logistics management system and expanding its global operational networks.
As a next-generation leader in global integrated logistics, we believe that our commitment to providing bespoke logistics solutions and consulting to suit the needs of specific customers will be vital to our success.
Your trusted partner in logistics
We offer one-stop, fully supplementary logistics services that ensure prompt and safe delivery and reduce logistical costs, which leads to greater customer experience and satisfaction.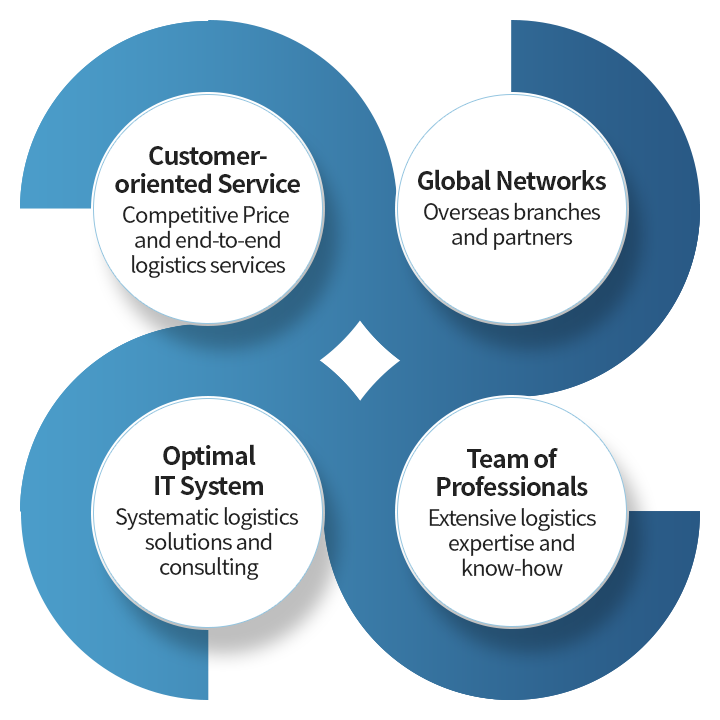 Leader in the integrated global logistics industry, delivering values and connecting the world
We strive to enhance our capabilities and expertise by contributing to the improvement of the logistics infrastructure, expanding the global networks and providing a broader range of services.
We aspire to be your strategic logistics partner by accomplishing the organic growth and integration and providing customized services to meet ever-changing needs.